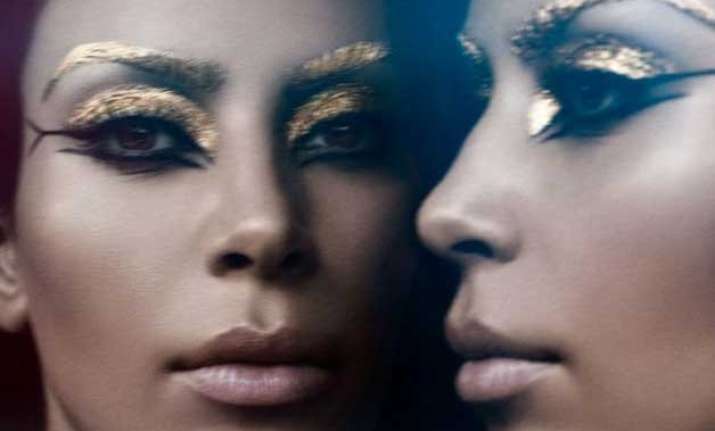 Los Angeles:  After transforming into a number of fashion icons including Marilyn Monroe and Audrey Hepburn, reality TV star Kim Kardashian got a chance to channel Elizabeth Taylor's "Cleopatra".

In a new photo shoot for Violet Grey magazine, make-up artist Pat McGrath transformed the "Keeping Up with the Kardashians" star into Cleopatra, reports aceshowbiz.com.

The make-up was inspired by Taylor's version of "Cleopatra". "Elizabeth Taylor's make-up in 'Cleopatra' has been reacted countless times, but for Kim I wanted to create a version that has never been done before, a futuristic 3D version," McGrath said in the magazine.

"I wanted to portray a luxurious decadence by using elements of ornate facial jewellery constructed into shapes that pay homage to Egyptian culture, and of course to the rich exotic character that Taylor played in this role," added McGrath.

Meanwhile, Kim was excited about herself transforming into Cleopatra.

"Pat and I have had conversations about how iconic she is, and how iconic Cleopatra is," she told the magazine. "I would have done anything - I would have trusted Pat's vision no matter what she wanted - but I was really excited that it was the Cleopatra vibe."

The pregnant reality TV star also posted on Instagram a number of photos.

One of the images showed Kim with gold wings around her eyes. According to the magazine, the gold wings were "constructed from wire, Swarovski crystals, gold metal leaves, wax, paint, kohl, gel, and glitter, they simultaneously evoke the feathers of Cleopatra's patron goddess".