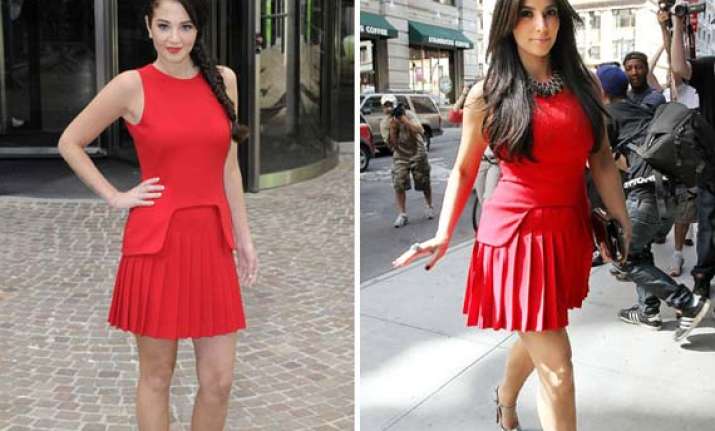 London, Nov 15: Socialite Kim Kardashian has reportedly sent some special dresses to Kate Middleton from her recent collection, hoping she would wear them so it gets promoted.
The 32-year-old launched her collection Kardashian Kollection here along with her sisters Khloe and Kourtney.
"She hoped Kate might be seen wearing one of the designs out in public, which would give their fashion credentials a huge boost," dailystar.co.uk quoted a source as saying.
"The Kardashians want to be as big in Britain as they are in America, and think associating themselves with the Royals, especially Kate, will help them achieve that," the source added.
Kim recently expressed her desire to go out for lunch with Middleton.