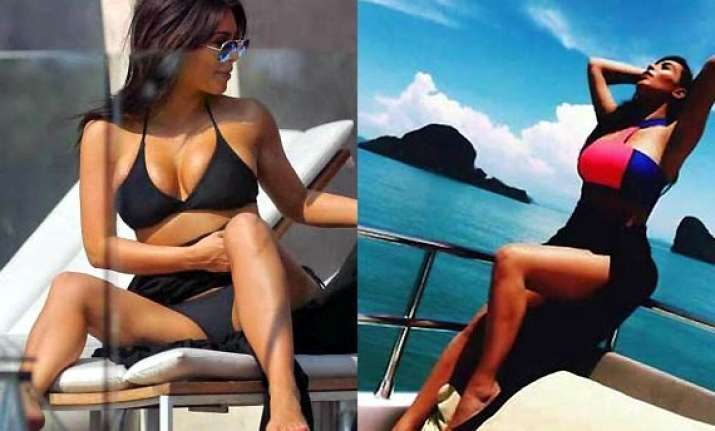 Los Angeles: Socialite Kim Kardashian has denied indulging in six-hour spa treatments on a daily basis and said she'd rather use that much time to be with her daughter North.
"I see the hotel I stayed at gave quotes that I had six-hour spa treatments daily. The hotel was gorgeous and had amazing service, but not once did I get a massage...
"Never once did I get a manicure or any other spa treatment. Not one! So, I really don't appreciate false information making me out to be a diva," mirror.co.uk quoted Kardashian, who recently visited Thailand, as saying.
"But even if family members got spa treatments they should because we were on vacation! Like I get it, they want to promote their gorgeous resort and spa, but just don't lie. I would rather spend six hours a day with my family and daughter, not in spa treatments," she added.