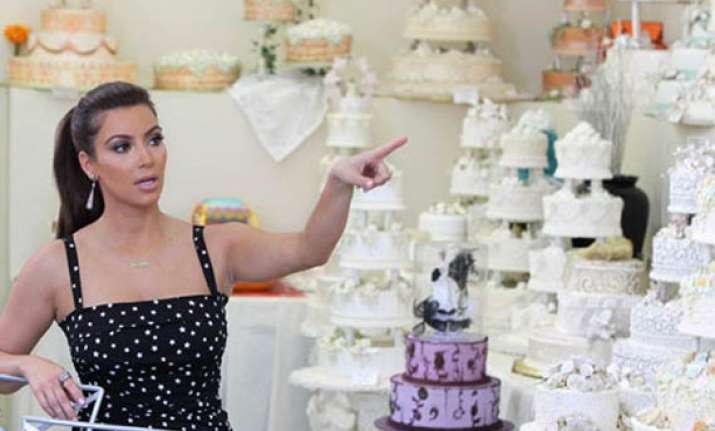 London, Aug 5: Kim Kardashian's wedding cake will be similar to Prince William and Duchess Catherine's.

The reality TV star will tie the knot with NBA star Kris Humphries on August 20 and Kim has insisted on lavish nuptials right down to the 10-tier white cake with chocolate-chip icing and black-and-white decorations which she hopes will resemble the traditional multi-tiered fruitcake with cream and white piping designed by British baker Fiona Cairns for the royal wedding.

A source told USmagazine.com: "Kim wants it to resemble Prince William and Duchess Kate's!"

Kim has previously revealed she wants her wedding to be much more extravagant and spectacular than when Prince William married Catherine Middleton at London's Westminster Abbey on April 29.

A source said: "Kim is planning the wedding of the century. She doesn't see why a royal wedding should get more attention that hers. She sees herself as a bigger celebrity than Kate Middleton."

The nuptials are set to be shown on TV in a two-hour special and Kim thinks it will prove more popular than William and Catherine's wedding.

The source added: "Kim thinks it would probably be the biggest TV wedding of all time."