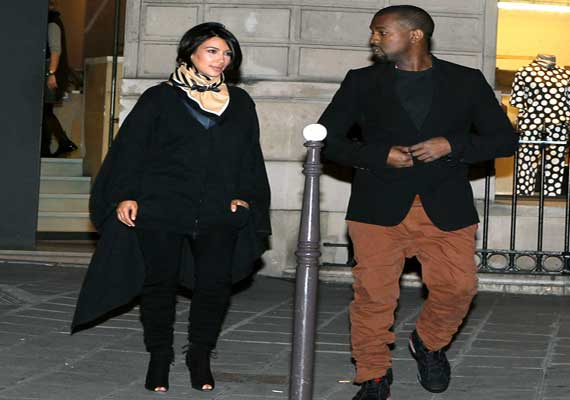 Los Angeles, July 24: Socialite Kim Kardashian and rapper Kanye West have spent 500,000 pounds on luxury gold-plated toilets to be installed in their Bel Air mansion here.
The couple, who became parents on June 15 when Kim gave birth to their daughter North West, have reportedly splashed out on four luxury lavatories to be installed in their 7.1 million pounds mansion, which is currently undergoing renovation work, reports femalefirst.co.uk.
Kanye has also put in an order for six special-edition beds costing 114,000 pounds each, supplied by the company that fits out rooms at London's luxurious Savoy Hotel.
Kim and Kanye are also said to be splashing out 500,000 pounds on their kitchen including a Swarovski encrusted fridge freezer.