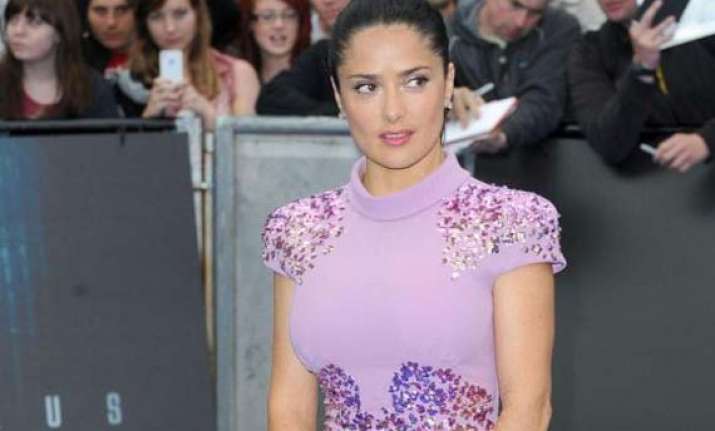 London, Nov 21: Mexican-American actress Salma Hayek says actor Kevin James is a good kisser.
The 46-year-old has to lock lips with the actor in her latest movie "Here Comes The Boom" and she admits it was a "weird" experience because he is her friend.
"I did want a double for the kissing scene because I'm really good friends with his wife and children. I've been kissing people on the screen all the time, but we're actually really good friends and the kids are good friends. It's the kid thing," contactmusic.com quoted Hayek as saying.
"By the way, it was really weird because he's actually a very good kisser! It was not a real kiss. It was through a fence. Nobody opened their mouth. But he does have good lips," she added.