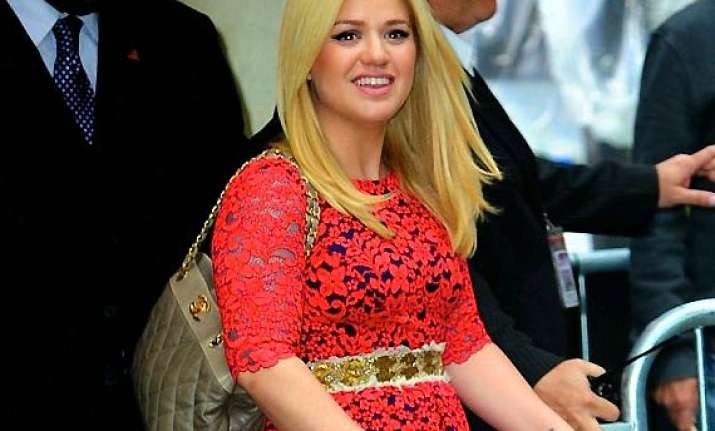 Los Angeles: Musician Kelly Clarkson made a special wish on her 32nd birthday - she wants her yet unborn baby to laugh a lot and sleep through the night.
The "Stronger" hitmaker is expecting her first child with husband Brandon Blackstock and made a wish that her baby makes motherhood easy for her, reports contactmusic.com.
"It's my birthday! For my birthday I have asked my unborn baby girl to sleep through the night and laugh a lot when she comes out," Clarkson posted on Twitter.
Singer's friend Martina McBride said that she believes that Clarkson will be a "fun" mother.
She said: "She's really fun. Kelly's outgoing and very direct and I feel like she's be a fun mom. She has a really good head on her shoulders and she's a strong person. I think that will be good for her and her child as well."