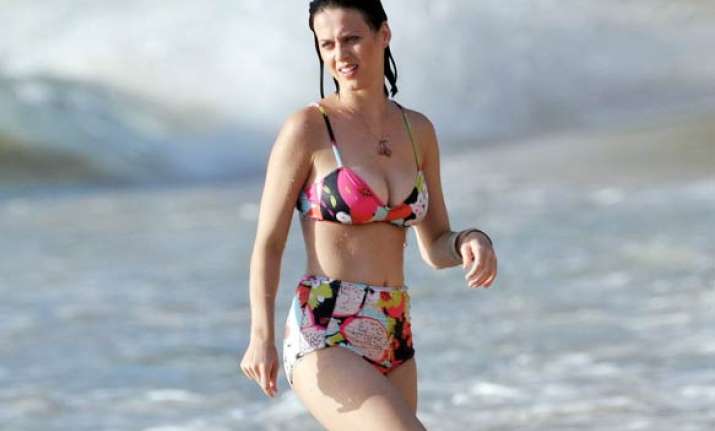 London: Katy Perry and Russell Brand's three-month marriage has reportedly hit a rocky patch.
The singer is reportedly seeking a marriage counsellor to help smooth over troubles in her marriage to the British comedian, reports the Daily Mail.
The couple are living increasingly separate lives and the 'I Kissed A Girl' singer has allegedly started asking friends to recommend a therapist.
The trouble first made itself known shortly after Brand tweeted an unflattering picture of his make-up free wife last month.
Katy then realised her relationship may need some attention, according to reports in Life and Style magazine.
Brand was the inspiration for her 'You think I'm pretty without any makeup on' lyrics in her Teenage Dream hit song.
The harsh early morning photo was swiftly taken down from Twitter but not before it had gone viral.
To add to their woes they are going to be spending a lot of time apart in the coming nine months with Katy away on her California Dreams world tour which kicks off on February 20 and ends in November.