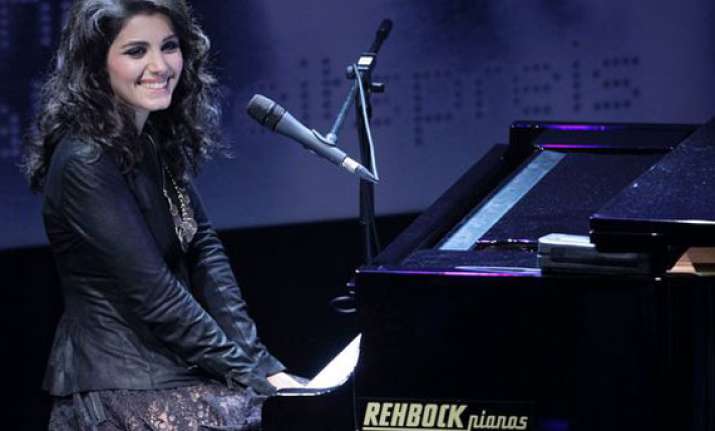 London, Feb 26: Singer Katie Melua flew to Afghanistan to play a morale-boosting gig for British troops.
The "Closest Thing To Crazy" hitmaker performed an acoustic show at a remote base in the Helmand Province of southern Afghanistan Thursday. It was organised by bosses of the British Forces Foundation.
"It felt like such a special gig - all the soldiers were there and it felt really incredible. I was frankly captivated by the scene, just being out here in the desert, pitch black, just me and my guitar. I hope they liked it as much as I enjoyed being on stage," contactmusic.com quoted Melua as saying,
"It is just incredible to see the troops doing this very unusual and very special job, really trying to move things forward and make things better for the Afghan people. This is really the frontier of history so I feel honoured to have come here," she added.