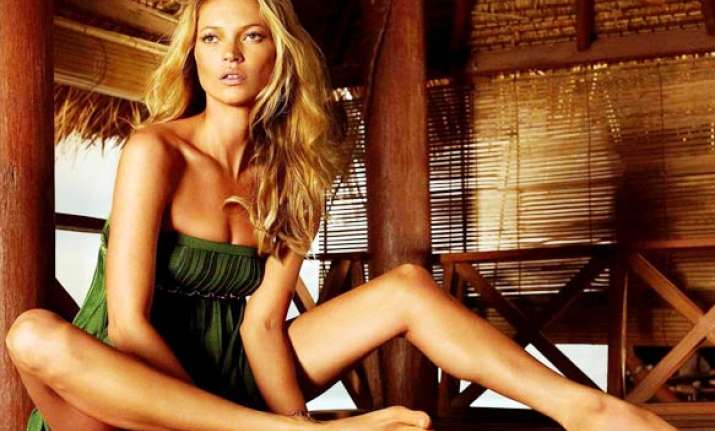 London: Kate Moss's engagement ring was inspired by one of the 20th century's ultimate hellraisers- party animal Zelda Fitzgerald, it has emerged.
Moss' fiance Jamie Hince spent months hunting for the original diamond ring owned by Fitzgerald, who died in 1948.
But got sketches of the ring from a museum in Alabama, that were later given to a jeweller to copy.
"Jamie went to great lengths to bowl Kate over with the ring. It couldn't be any old sparkler, and he knows how fascinated she is by Zelda," The Sun quoted her as saying.
"Kate had mentioned the ring before-Zelda had talked about it in her diary. The big 'kapow' moment between them happened in Paris. They see it as their place.
"She knows Zelda spent a lot of time there and, in the spirit of the ring, Kate is talking about having the whole wedding themed around the 1920s," added the source.