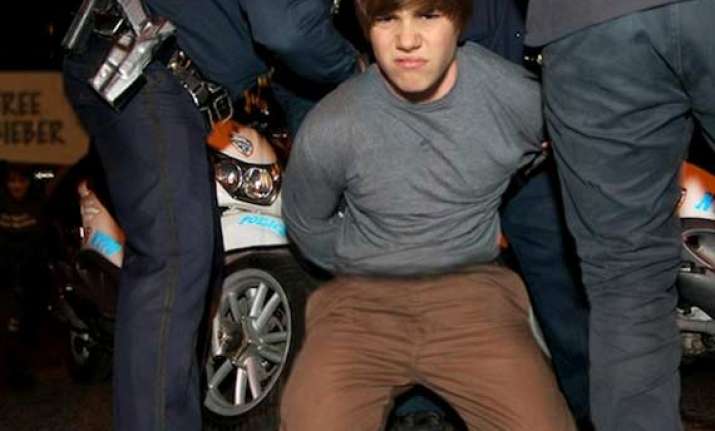 Justin Bieber walks unsteadily and even appears to stumble while performing a sobriety test shortly after his January arrest on driving under the influence and other charges, according to police video released ON Wednesday . Only a few moments depict Bieber in the roughly 10 hours of video released by Miami-Dade County prosecutors following public records requests from The Associated Press and other news organizations.
The videos were recorded at the Miami Beach Police Department shortly after Bieber and R&B singer Khalil Amir Sharieff were arrested during what officers said was an illegal street drag race in exotic sports cars. They were not charged with drag racing, however. In one clip, Bieber - dressed in a dark hoodie with the hood over his head, dark baggy shorts and bright red shoes - wavers as he tries to walk carefully and slowly heel to toe.
He stumbles slightly as he turns and appears to have his arms out for balance. In a second try he stumbles again, even reaching out to a wall for support, and has an animated face-to-face conversation with a police officer in which both point fingers at each other. There are only brief glimpses of the pop singer's face and no close-ups in the medium-quality video, which also included no time codes to determine how long he underwent the sobriety tests.