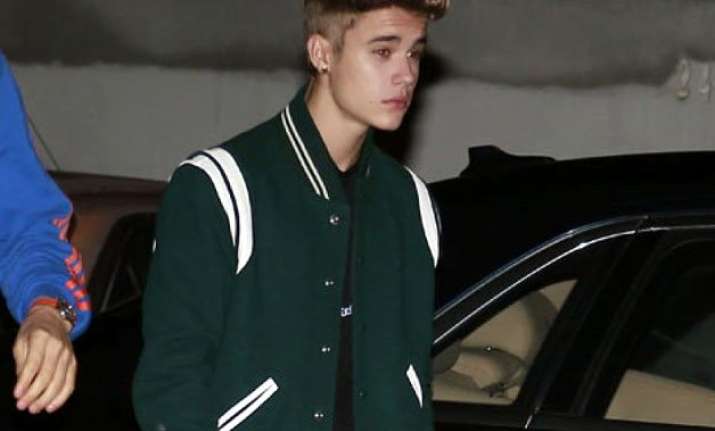 Los Angeles: For his 21st birthday, singer Justin Bieber will be mocked at on "Comedy Central Roast", on which a chosen panel of a celebrity's peers and comedians comically trash the guest.
Bieber, who will turn a year older March 1, has been asking channel Comedy Central to mock him for years but they previously decided there wouldn't be enough material on him for jokes. However, following his eventful 2014, producers believe the time is right for it now, reports femalefirst.co.uk.
The TV special will be filmed March 7, and it will be aired later the same month.
"Justin has been asking us for years to roast him so we kept telling him to create some more material and we're thrilled that he listened," the broadcasters announced the news in a statement.
Radio presenter Ryan Seacrest took to micro-blogging site Twitter to share his excitement at the news, posting: "Yes, I got confirmation @JustinBieber is getting roasted by @ComedyCentral in march ... love u justin but it's time lol #BieberRoast (sic)"
The "Baby" hitmaker is thrilled that his antics, which have included egging his neighbour's house, arrests for driving offences and his on-and-off romance with Selena Gomez, have earned him the right to be roasted.
Bieber tweeted: "For years, I have wanted Comedy Central to roast me. They said only if I provided them w/ (with) more material so for a year now I have worked hard ... Finally after all that hard work for my 21st b'day it's happening. Thanks @RyanSeacrest & @ComedyCentral for the announcement. Let's do it :) ... Lol. #BieberRoast (sic)"
Previous Comedy Central roastees include former "Two and a Half Men" star Charlie Sheen, actress Pamela Anderson, "The Interview" star James Franco and businessman Donald Trump.