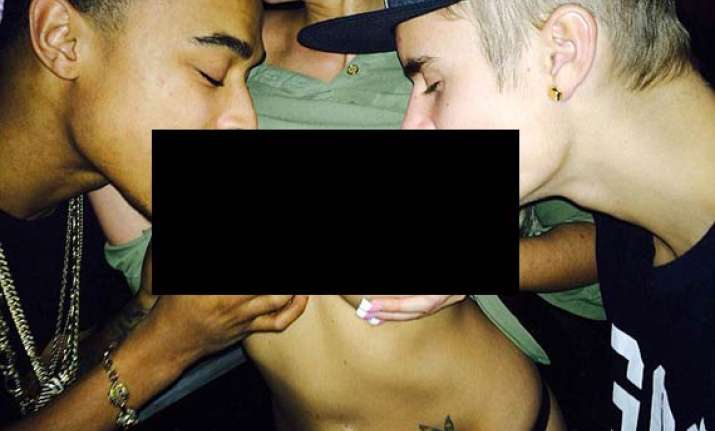 It seems that Hollywod's young minds have gone wild with their stints nowadays. After Miley Cyrus's one by one raunchy acts in public, it's Justin Beiber who is turning on the heat with his feral deeds.
Recently, the singer was spotted with his friend Khalil Sharieff indulged in a much outrageous act at an LA recording studio.
After Beiber's looming court cases, it seems the singer is in no legal fear. In the photograph, the 19-year-old-singer can be seen licking the n***** of a stripper's gigantic fake upper assets, while friend Khalil linger on to s*** the other one.