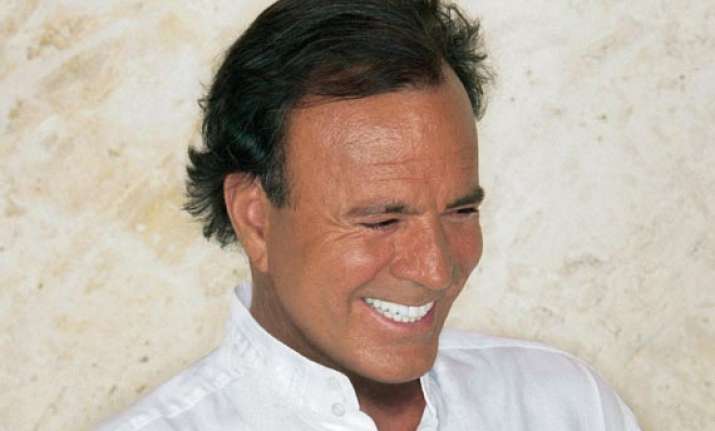 Merida (Spain), June 24: Julio Iglesias filled the ancient Teatro Romano in Merida, Spain, where a devoted crowd sang along with the artist, on the weekend.
The singer, currently on a world tour, for the past 11 years had always wanted to return to perform among the magnificent Corinthian columns of the theater, where Saturday he began his series of summer concerts in Spain that will conclude Aug 3 in Marbella, just a few days before he celebrates his 70th birthday.
Iglesias began his tour in Guatemala in February, and - while in Spain - he will perform eight times, namely in Merida, Marbella, Barcelona, Santander, Logroño, Elche, Roquetas de Mar and Ciudad Real.
Some 3,000 fans were in the stands Saturday, more than half of them non-locals who filled the city's hotels on the weekend.
The singer, who for years has lived in Miami, came close but did not quite manage to achieve a sell-out at the concert, where the least expensive seats - comprising just 10 percent of the available spaces - went for 50 euros ($65.50), while the exclusive and highest-priced "golden tickets" went for 295 euros (about $386.50).
After touring Spain, Iglesias will continue his international tour in Jordan, Mexico, Brazil, India and Australia, as well as other countries.