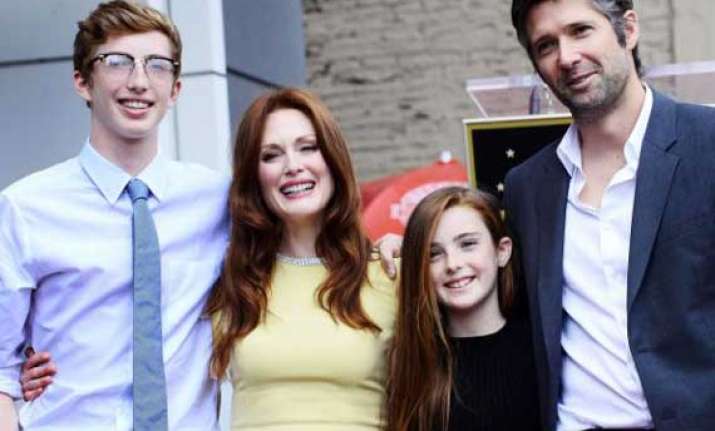 Los Angeles:  Actress Julianne Moore's children may be privileged to be growing up in a famous household, but they do not take it for granted.
The actress, who is married to director Bart Freundlich, has two children - son Caleb, 16, and daughter Liv, 12. 
"We talk about how lucky we are as a family to have what we need, that the kids are able to go to grade school and whenever we need to go to the doctor, we can go to the doctor," Moore told people.com. 
"They have lots of opportunities, and they're aware that they're lucky that way," she added. 
Her children also have a feel for philanthropy. 
"We do talk about giving back or giving to charity or what it means to be less fortunate - they're aware of everything," said Moore. 
One cause close to Moore's heart is the Children's Health Fund, which she helps with fundraising.