Follow us on New Delhi: Johnny Depp's hilarious drunken speech at Hollywood Film Awards made everyone laugh but it seems his fiancé Amber Heard is not happy about it.
The 'Pirates of the Caribbean' star Depp was called on to present the award in best documentary category and as soon as he got on the stage his slurred dialogues made people laugh.
The awards were televised first time and the video clip uploaded on the official Youtube account of CBS has already crossed 5.7 million views. Considering the views on the video of other platforms it has garnered around 8 million views.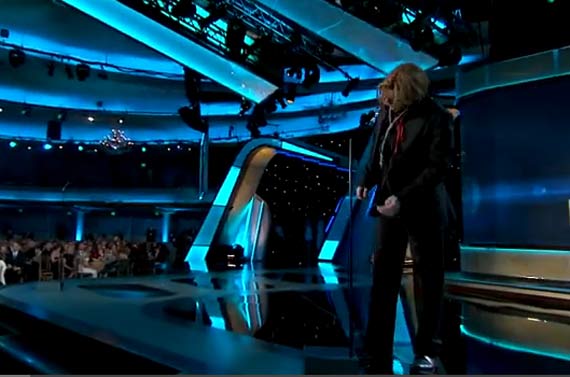 Apparently Johnny came drunk to attend the Award show. And when he was called on the stage, his intoxication made his speech and appearance quite funny.
Amber Heard who has been dating Johnny Depp since 2012 is not him happy with his act on the show. The couple got engaged on Christmas last year and is planning to tie the knot soon.
But after the incident Heard is quite unhappy with her beau and planning and postpone the marriage and send him to rehab. It has been claimed in various reports that Depp can not control his drinking.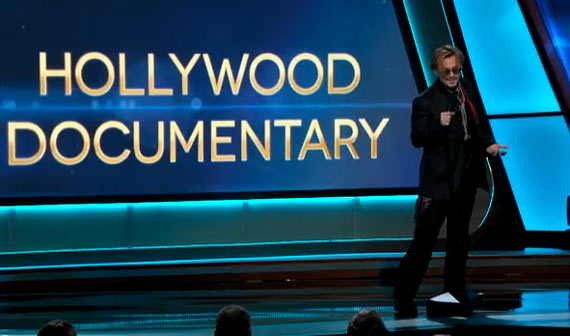 Johnny Depp who has three Academy Award nominations claimed in an interview last year that he likes drinking but he is not an alcoholic.
"I investigated wine and spirits thoroughly, and they certainly investigated me as well, and we found out that we got along beautifully, but maybe too well," Johnny said, pointing out that he'd been sober for 18 months.
 
"I don't have the physical need for the drug alcohol," he continued "No, it's more my medication, my self-medication over the years just to calm the circus. Once the circus kicks in, the festivities in the brain, it can be ruthless."
Watch Johnny Depp's drunken speech here: