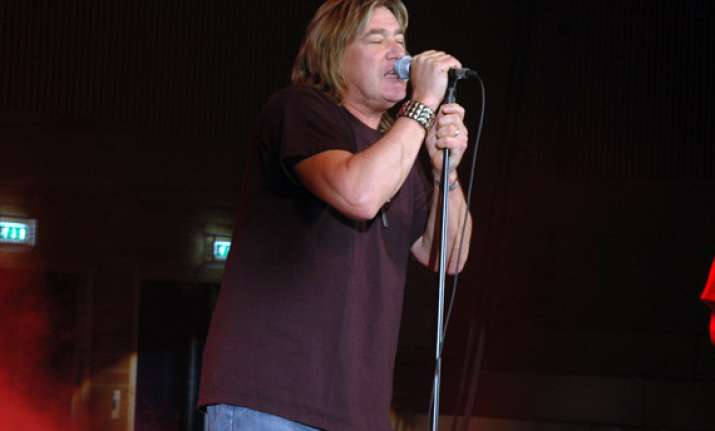 Shillong, Jan 27: International singer John Schlitt from the Christian rock band Petra and renowned guitarist Michael Hill are all set to enthral music lovers in the NE when they join hands with Divine Connection of Nagaland at an 'East Meets West' concert.

"To have a local band play with us is something which we have never done before," Schlitt told reporters here. 

"We have seen videos of the band on the internet and they are awesome, their music is of top quality," he added. 

Organized by the JAM Ministry, the January 28 concert will be the first of its kind in Shillong and the North East. 

Schlitt, who was scheduled to perform in Shillong in November last year did not get a Visa and the concert had to be cancelled.

"We did not make it last year but I am glad we are here to give the crowd a taste of our music," he said. 

About the 'East meets West' concert, Schlitt said he is excited about playing with Divine Connection as he feels this combination of American-Indian music is an idea of international connection.

"This connection with India is really exciting," Schlitt said.

Schlitt will be performing his popular numbers including 'Thousand words', 'Lord I lift your name on high', 'Jackle and Hide', 'Wake the dead' besides others chosen by the people. 

Divine Connection was roped in as Schlitt's band mates were not available at this time of the year.  Schlitt will also perform at Kohima and Dimapur in the following weeks.