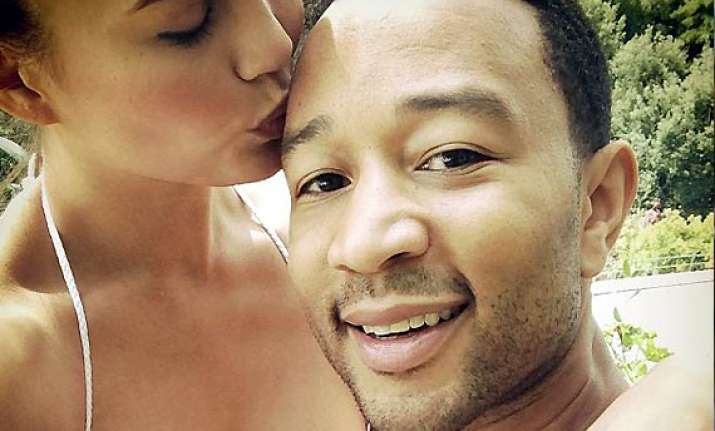 Los Angeles: Model Chrissy Teigen says her husband, singer-songwriter John Legend, is always romantic.
Legend, 35, is planning something special for Teigen, 28, to celebrate their first Valentine's Day together as husband and wife, report usmagazine.com.
"John's always the sweetest thing. I'm happy cooking at home, but John will be planning something sexy elsewhere (for Valentine's Day). He's romantic year-round, not just the holiday," Teigen said.