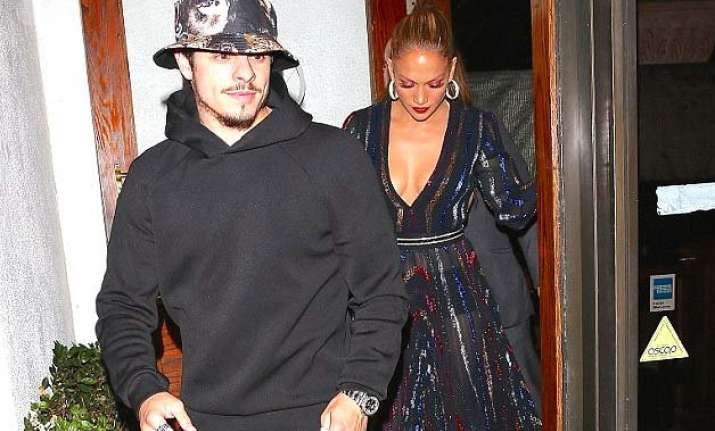 Los Angeles: Singer-actress Jennifer Lopez was seen showcasing her cleavage in one of her plunging gowns on a date night with beau Casper Smart.
The 45-year-old diva on Wednesday had just dined on traditional Italian fare at Madeo Restaurant with Smart, and seemed to want to make an impact, reports dailymail.co.uk.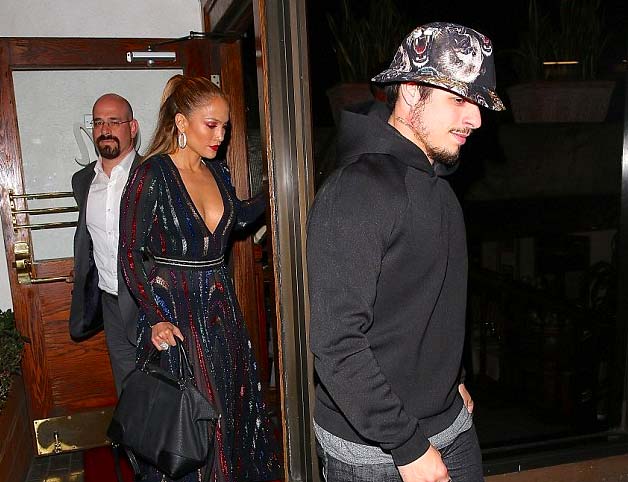 Meanwhile, the 28-year-old Smart wore an animal bucket hat with a black hoodie, jeans, and pale Timberland boots.
Lopez wore the same colouful, pleated maxi-dress she had donned earlier in the day while working on "American Idol", but it was clearly a look that translated to her evening of romantic dining.