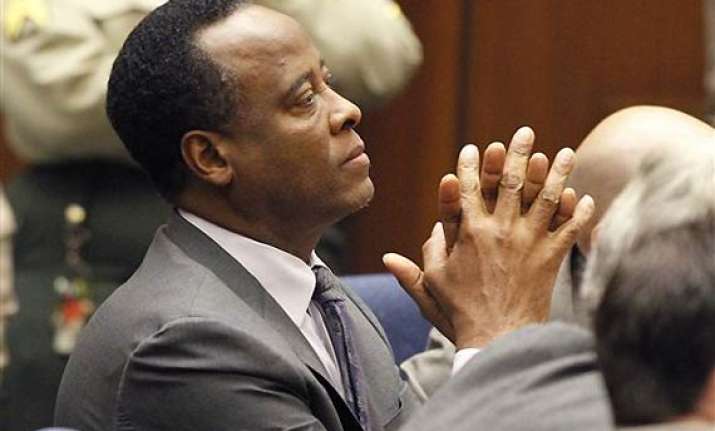 Houston, Nov 30: Conrad Murray, the personal physician of Michael Jackson, was sentenced to four years in jail for his role in the death of the music icon. 

Judge Michael Pastor gave Murray the maximum sentence yesterday, saying the evidence in the case showed a "continuous pattern of lies and deceit" by the doctor. 

Murray, 58, was convicted of involuntary manslaughter earlier this month.

Several members of the Jackson family attended the sentencing hearing.

In a statement, the family said they hope Murray's punishment,"Reminds physicians that they cannot sell their services to the highest bidder and cast aside their Hippocratic oath to do no harm."

Murray will likely serve only half his sentence due to automatic credit for good behaviour, Los Angeles County Sheriff's spokesman Steve Whitmore said. 

The judge gave a 30-minute explanation of why he was sentencing Murray to the maximum jail time, even though the doctor was technically eligible for probation. 

Superior Court Judge Michael Pastor reprimanded Murray for his "horrific violation of trust" in caring for the pop superstar and called the heavy use of propofol "medicine madness".

Murray treated Jackson like a "medical experiment," the judge said, which factored into his decision to hand down the maximum sentence.