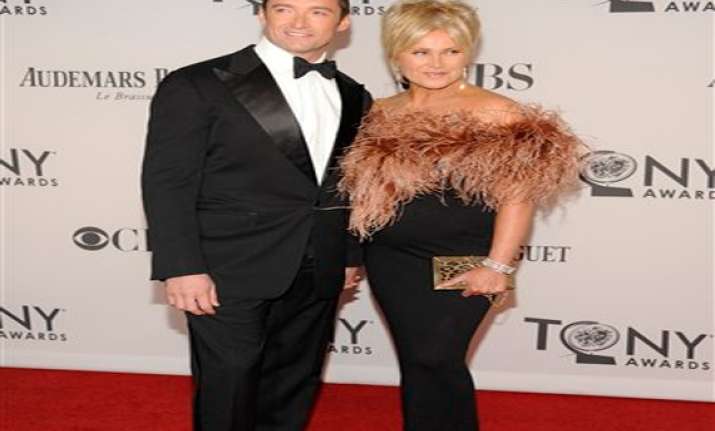 New York, Jun 20:
Hugh Jackman this weekend is hosting New York's first installment of Tropfest, billed as the world's largest short film festival. Entries can be filmed on a mobile phone.
Tropfest is the brainchild of director John Polson. It started 20 years ago in Australia and draws more than 150,000 people each year. It has expanded to India, China, Paris and Las Vegas.
In a recent interview, Jackman said one of his favorite things about the festival is its accessibility.
"The movies are not judged on technical merit, because that's one way to make film very elitist," he said. "It's not so much about that or the quality of the lens, but more the strength of the idea and the concept.
Previously, it's people who may have been excluded or may not have the money, but they have the talent, and here they can show it."
The films may be short (they must all be under seven minutes) but they've led to some impressive success stories.
The idea for what is now the FX series "Wilfred" starring Elijah Wood came from Tropfest. Actor Sam Worthington of "Avatar" competed in the festival in 2000 and won Best Actor.
Films feature what's called the Tropfest Signature Item, which changes for each installment and location of Tropfest. The required item for New York's first Tropfest is the bagel.
Jackman believes Tropfest is perfect for someone who wants to break into show business.
"When I first graduated from drama school, I knew the statistics that 98 percent of actors were unemployed. I vowed to myself that every day I would do something for my career. I wasn't going to sit back. I was going to actively get out there and participate. Here is a way that anyone can contribute. There's no whining, 'But I'm a filmmaker it's so difficult, I can't get an agent,"' he said.
"Forget it, (if) you've got a mobile phone, you can make a film, you can enter."
The entries for New York's Tropfest have been narrowed down to eight finalists. Winners for Best Film, Best Actor and Best Actress will be chosen Saturday.
The winner for best film gets $20,000 from The Motion Picture Association and a week of meetings with industry types like studio execs, agents and managers.
There will also be a showcase of the "best of" of entries from the past 20 years of Tropfest.