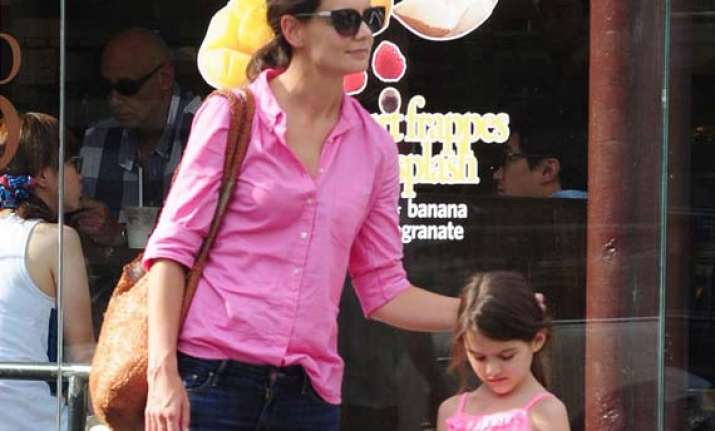 New York, Nov 28: Actress Katie Holmes is said to have agreed that daughter Suri will spend Christmas with her after the little one spent Thanksgiving with father Tom Cruise in London last week.
Holmes split from Cruise in June after six years of marriage and has sole custody of their six-year-old Suri.
"Katie and Tom are focused on Suri and as part of their divorce agreement, Suri will spend Christmas with Katie," femalefirst.co.uk quoted a source as saying.
"They are trying to be amicable and Tom will see Suri over the holidays but on Christmas, Suri will be with Katie and her family," added the source.
Suri was spotted back at her school here Monday after spending last week in London with Cruise.
According to the source, Cruise, 50, hired four guards to protect Suri and treated her to a day at the Harry Potter World theme park in Hertfordshire Friday.
Holmes, 33, spent the holiday with her own family in her native Ohio.