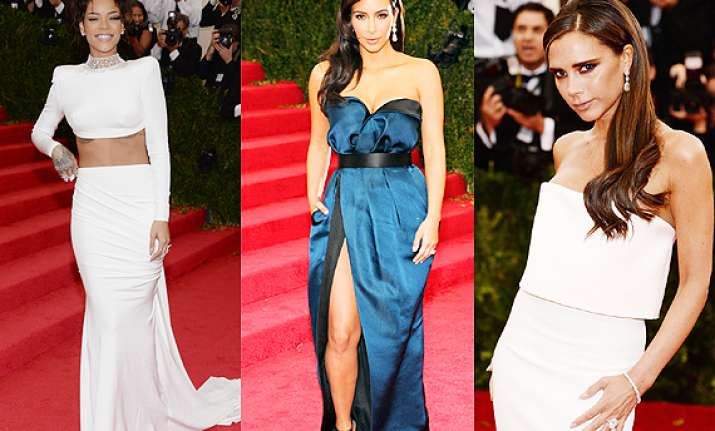 It was one of the most glamorous night for the Hollywood fashion icons.
Met Gala witnessed the most fashionable Hollywood celebs, who spilled the magic with their intriguing style at Metropolitan Museum of Art in New York.
The event was quite extravagant with all the high profile celebrities in the guest list. The annual charity event is hosted by American Vogue editor Anna Wintour - who this time round hiked the price of a ticket from $10,000 to $25,000.
The museum celebrated the opening of its show dedicated to couturier Charles James, with a theme of 'White Tie and Decorations'.
The celebs showed their best ensembles ever and the Met Gala remained dedicated to fashion. While many Hollywood glitterati's dazzled at the red carpet of the event, a few made the event extraordinary beautiful with their overwhelming presence.
Met Gala witnessed the splash of exquisite Hollywood beauties and these ladies didn't spare a single way to look fab and marvelous.
Take a look how celebs rocked the red carpet....