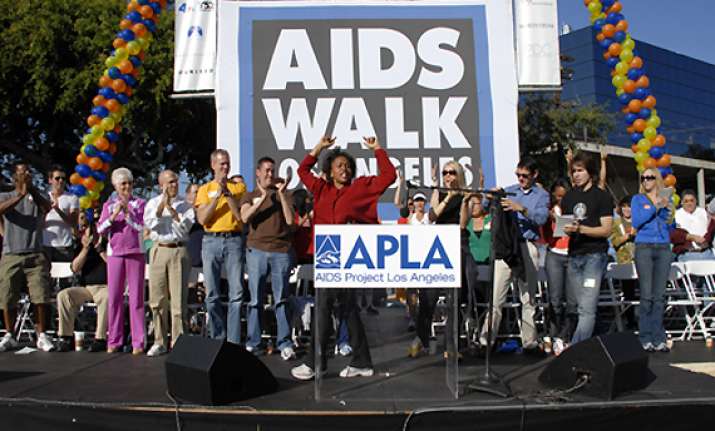 Los Angeles, Oct 11: AIDS Walk Los Angeles will takes place on Sunday October 16, at West Hollywood Park.

Nearly 30,000 people have been attending this walk for the last 26 years alongwith the involvement of Hollywood celebrities.

The first AIDS Walk began in 1984 which was sponsored by Craig Miller. He teamed up with the AIDS Project Los Angeles to create the world's first AIDS Walk.

The AIDS Walk Los Angeles helps the AIDS Project Los Angeles provide much needed food, dental care, safe housing and more to those living with the HIV/AIDS disease and facing severe poverty and homelessness.

AIDS Project Los Angeles (APLA) is the county's biggest program for HIV Prevention Programs that tries to help end the epidemic within Los Angeles.

 It has also grown to be the largest AIDS fundraising event in the state and has raised more than $66 million to date.

This year's special guest include "The Price is Right" host Drew Carey and  "Glee's" Dot Marie Jones.

Academy and Emmy award winning actress for "Raising Hope," actress Cloris Leachman and Pauley Perrette of NCIS are also expected to attend. "Dancing with the Stars" Louis Van Amstel and "Two and a Half Men" co-star Conchata Ferrell will also take part in the walk.

$1,567,286 raised online to date for this event will go as proceeds to support services of the AIDS Project Los Angeles and other AIDS service organizations within the Los Angeles County.