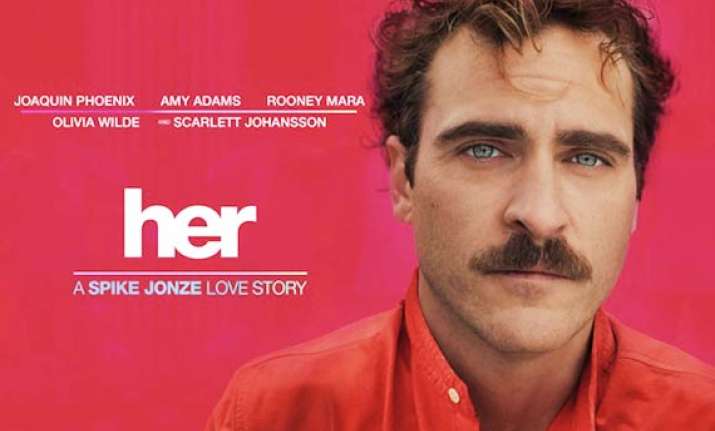 Mumbai: Director Spike Jonze's futuristic romance 'Her', starring Joaquin Phoenix and Amy Adams, is all set to hit the Indian theatre on the Valentine's day.
Set in the near future of Los Angeles, the film follows Theodore Twombly (Phoenix), who makes his living writing personal letters for other people. He is heartbroken after his divorce from his wife (Rooney Mara).
Twombly gets introduced to an advanced operating system and to his surprise he falls in love with 'Samantha', the bright, female voice (Scarlett Johansson) of the operating system.
The film earned five Oscar nominations and bagged the best screenplay award at the Golden Globes. 'Her' is being released in India by PVR Pictures, who also released other Oscar-nominated movies like 'The Wolf of Wall Street', 'American Hustle' and '12 Years a Slave'.