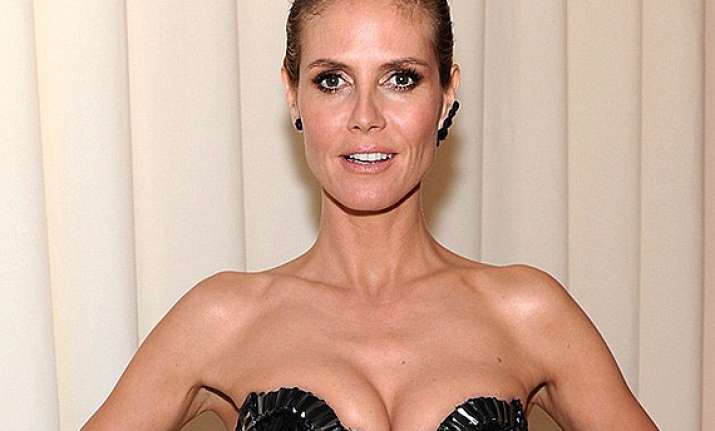 Los Angeles: Supermodel Heidi Klum is reportedly losing her friends due to her "midlife crisis".
The 40-year-old's pals are said to be struggling to deal with her new-found love for partying and wild behaviour, reports femalefirst.co.uk.
"Heidi's drinking and outspoken rude behaviour is winning her no friends these days. She's going through a bad midlife crisis that makes her almost impossible to deal with," said a source.
"Heidi spent most of last year partying and she needs to shape up or face consequences," added the source.
Her friends are reportedly worried that she's not spending enough time with her children - Leni, 9, Henry, 8, Johan, 7, and Lou, 4 - because she's too busy with her new boyfriend Vito Schnabel, whom she began dating in February.
The source said: "Since Vito came on the scene, her kids have spent a lot more time with their nannies! More trouble is most certainly ahead for Heidi in 2014 as she is not nearly the hot in-demand star she was six years ago and it's really hit her hard."
Klum was previously married to celebrity hair stylist Ric Pipino before marrying singer Seal in 2005.