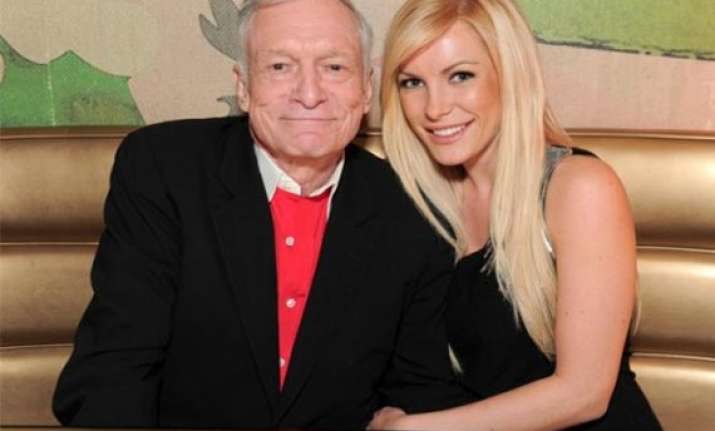 Los Angeles, Dec 14: Playboy boss Hugh Hefner says he doesn't care about the 60-year age difference between him and his 26-year-old fiancee Crystal Harris. He is sure she is the right person for him and wants to stay with her until he dies.
"The dramatic age difference between Crystal and me really doesn't matter. Whatever time I have left, we want to spend together," Hefner tweeted.
As an early Christmas treat, Hefner, 86, managed to secure Harris membership to the exclusive Club 33 at Disneyland in Anaheim, California, reports contactmusic.com.
"Crystal became a member of Club 33 at Disneyland today. A Christmas gift to my darling that we can share together," he further posted.
In response, Harris tweeted: "Happiness is limitless."
The couple recently reunited after Harris initially called off their engagement just days before their wedding in June 2011.