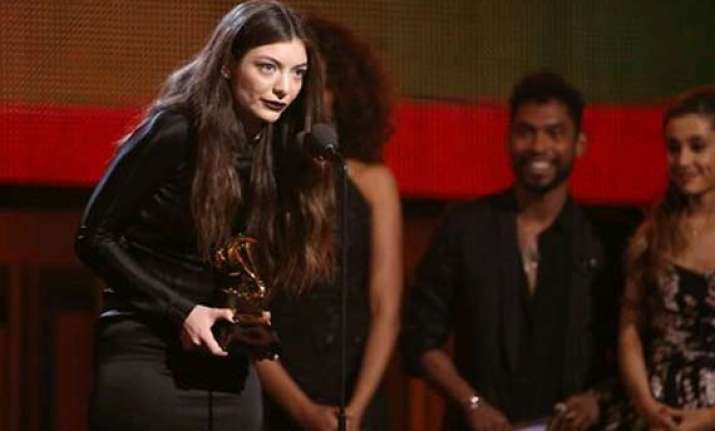 Los Angeles: Precocious teenager Lorde is the Grammy Awards song of the year winner.
Lorde's inescapable anti-swag anthem "Royals" continued its unlikely run through pop music Sunday night, giving the New Zealander her second Grammy Award of the evening.
"Royals" was originally recorded by Lorde and Joel Little to be given away for free, but ended up making the singer one of the year's biggest surprises. The describes a night of partying done on the cheap — unlike many current pop songs with the hook: "We don't care, we're not caught up in your love affair."
She won in a category that included major pop stars Katy Perry, Bruno Mars and Pink and the early Grammys leader Macklemore & Ryan Lewis, who have four awards.