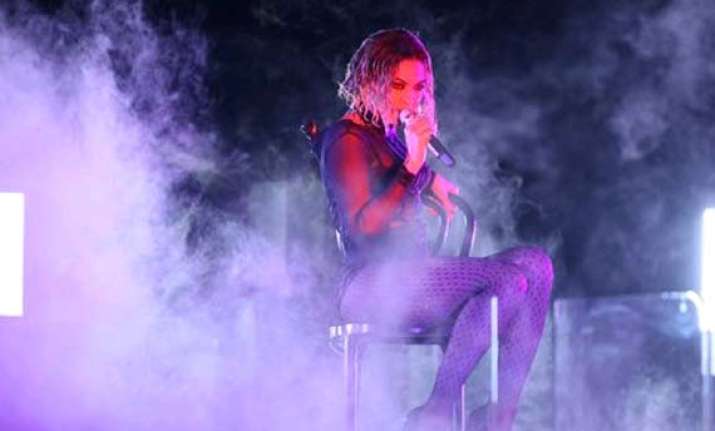 Los Angles:  Beyonce kicked off the Grammy Awards with steamy and smoky performance of "Drunk In Love." She started on a chair and then grinded in a revealing black outfit.
Jay Z emerged in a fitted suit to rap his verse, and the couple held hands and danced together.
Minutes into the three-and-a-half-hour show, this was her first public performance since her surprise self-titled album in December, a game-changer in the music industry for its stealth release.