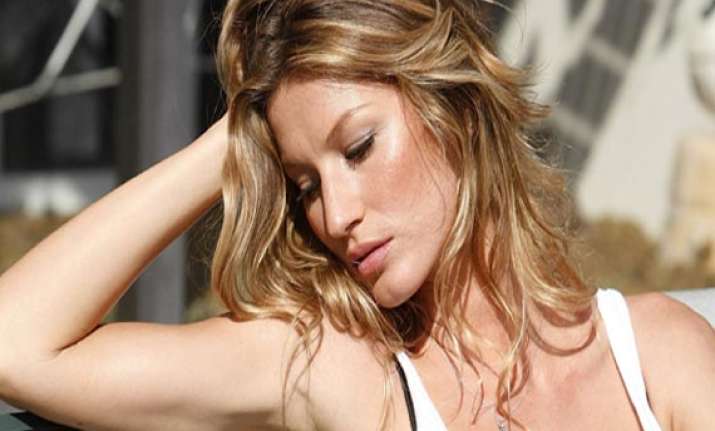 Los Angeles, May 27: Brazilian model Gisele Bundchen is reportedly very fussy about how she looks in photographs and does not approve of bad ones.
Bundchen, 32, recently demanded for change in pictures during an event in which she did not like herself, reports nypost.com.
"She was looking at every picture they took. She didn't like some and was asking for them to be redone," a source said.
Bundchen had recently said that it is important for a woman to look real and raw in photographs rather than being caked with make-up.