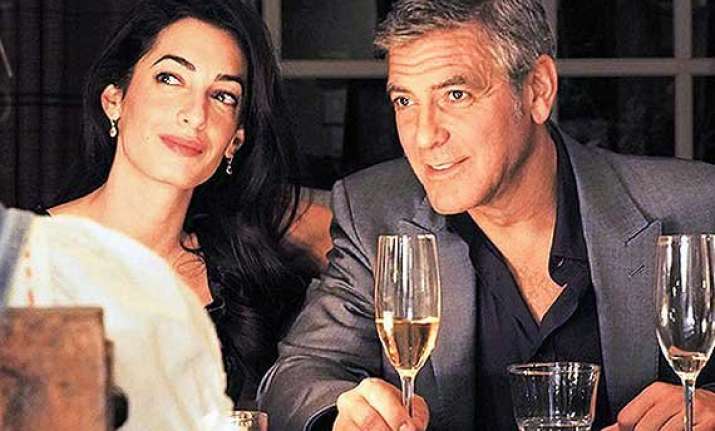 Los Angeles: Actor George Clooney is set to marry Amal Alamuddin next month in Italy and his friends are said to be keen to throw him a stag do at a strip club near his house in Santa Barbara, California, to celebrate.
"This isn't a surprise we're springing. We floated the idea of one final night of red-blooded male fun and he jumped at it," femalefirst.co.uk quoted a source as saying.
The VIP bash, which will be attended by fellow actors Brad Pitt, Matt Damon and Ben Affleck, will reportedly cost around 1,200 pounds and will include a private room, complimentary alcoholic beverages and lots of buffet snacks.
However, Alamuddin reportedly isn't keen on the idea of a strip party for her husband-to-be.
The source said: "George hopes she'll turn a blind eye but he looked sheepish when we asked how she'd react. He likes to let off steam once in a while, although it seems she thinks it's time for him to let go of the all-boys' nights out."