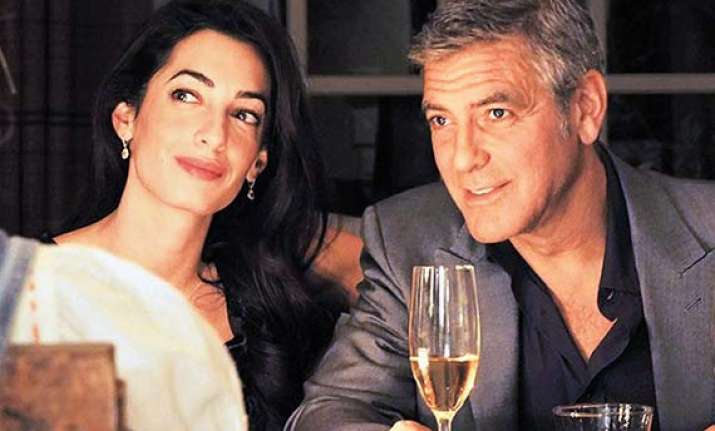 London: Hollywood superstar George Clooney is reportedly set to marry his fiancee Amal Alamuddin on September 12 this year.
Alamuddin and Clooney are apparently poised to send out save the date cards warning friends and family that they will need to fly to Italy and then to Lebanon in September, reported Showbiz spy.
"September 12 is the date they are aiming for. Everyone thinks they will marry in Lake Como where George owns a beautiful home but Amal feels that is too public. They are looking to host a small wedding in an Italian village where they can control the photographers. But they haven't decided yet. They will then have big parties for her relatives in Lebanon and London," a source said.
George and human rights lawyer Amal, who is of Lebanese origin, got engaged at the end of April after having dated for seven months.
Earlier this week, Amal was spotted returning to the UK after celebrating the couple's engagement party in Malibu. She was seen wearing the exquisite seven-carat diamond ring reportedly worth £450,000.