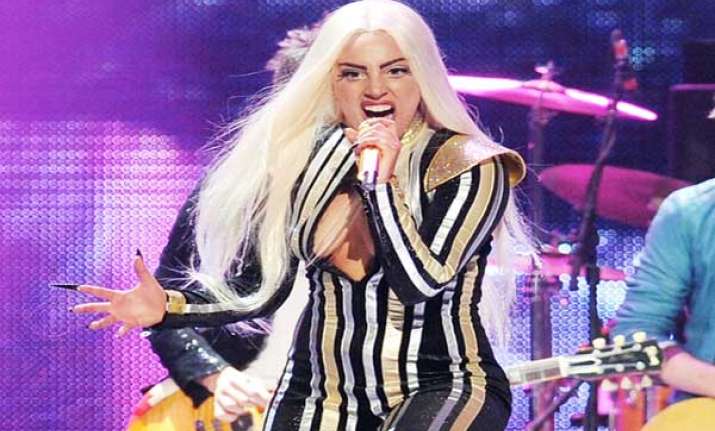 Los Angeles, Feb 15 : Singer Lady Gaga has cancelled further concerts for her Born This Way Ball tour as she needs to undergo an emergency surgery of her right hip.
The 26-year-old has been forced to cancel all the remaining US dates of the tour after she suffered a severe injury on her right hip. It has been causing her chronic pain, reports contactmusic.com.
A statement was posted on the 26-year-old star's official website Wednesday.
It read: "Live Nation Global Touring has confirmed that the remainder of the Lady Gaga 'Born This Way Ball' performances have been cancelled.
"After additional tests this morning to review the severity of the issue, it has been determined that Lady Gaga has a labral tear of the right hip. She will need surgery to repair the problem, followed by strict down time to recover."
The announcement came just one day after the singer issued a public apology following the cancellation of four shows due to the injury. Gaga revealed she could barely walk due to the inflammation of her joints, known as synovitis.