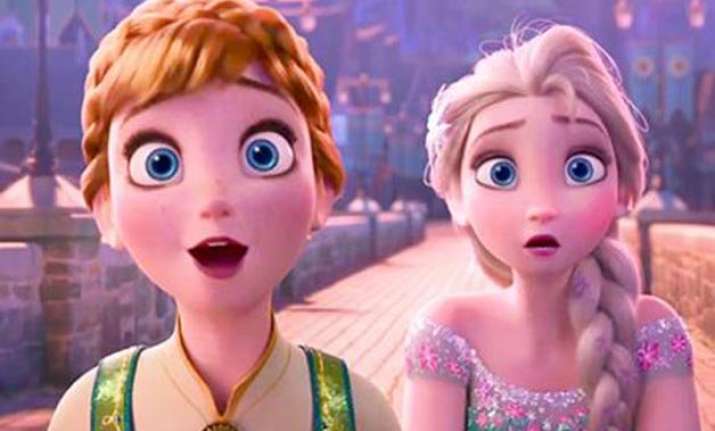 New Delhi: A new teaser of Disney's animated short film 'Frozen Fever' is here. In the teaser we get a glimpse of Elsa (Idina Menzel), Anna (Kristen Bell) and everyone else in Arendelle and get to know what they might be up to.
In over 35 seconds teaser we witness that it's Anna's birthday, and Elsa is working upon it to make it perfect and grand. The moment of the teaser comes when Olaf (Josh Gad) is caught having a bite of the cake.
Besides the above original cast, the short film will also contain a brand new song from 2013's Frozen, the original movie's songwriting duo Kristen and Bobby Lopez.
It's not surprising that Disney has chosen to capitalize on the success of Frozen. The film, which originally opened in 2013, went on to be the highest grossing animated film of all time. In fact, the film has taken in an insane $1.3 billion worldwide, making it the fifth-highest grossing film ever.
A seven-minute short film 'Frozen Fever', the followup to the mega successful 2013 Disney film 'Frozen', is set to debut on March 13. The short film will be shown in conjunction with Disney's live-action 'Cinderella'.
So while Frozen's short sequel is on its way, we can't wait for its full length follow up. What the trailer now.