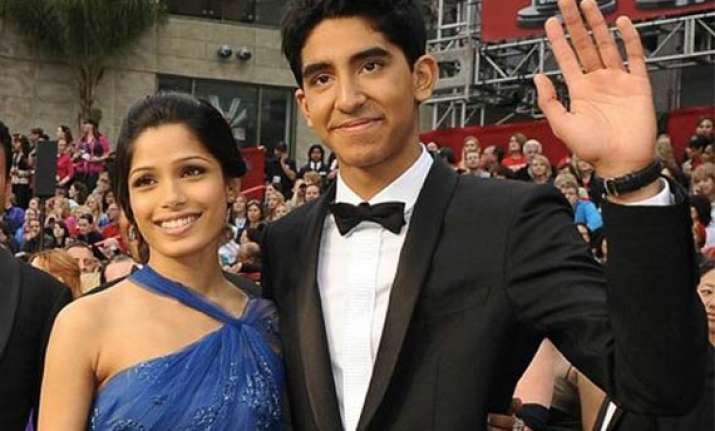 Mumbai, Aug 13: Actress Freida Pinto had trained boyfriend Dev Patel to make perfect his Hindi during the shooting of Slumdog Millionnaire (2008), says a media report.

Dev, who has a heavy British accent finally got his Hindi right for Danny Boyle's Oscar-winning flick with Freida's help.

In a recent interview, the 26-year-old actress said "With the accent, he was a bit nervous. But all I told him was, Don't do the whole Goodness Gracious Me thing. That just makes it very comical and it's not required for Slumdog Millionaire."

Though the couple has been maintaining a low profile, they have often been captured together. In fact, Actor Anil Kapoor had admitted that he could sense the vibes between the two on the sets od Slumdog Millionaire.

Sources now say that Dev's mother is not keen on him seeing Freida and has not yet given her consent to their relationship.