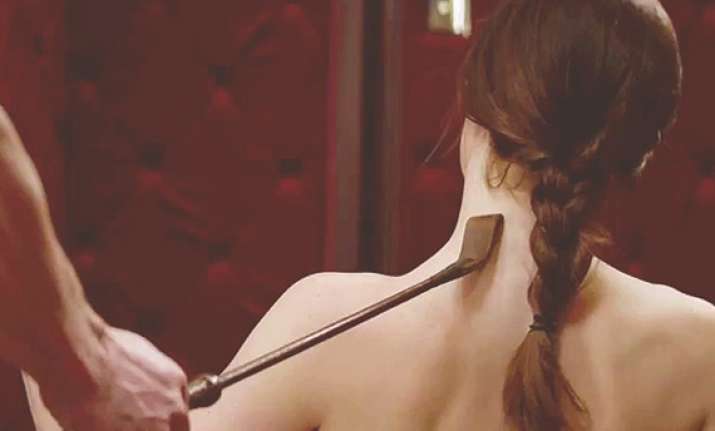 New Delhi: Fifty Shades of Grey has spread a stir with the release of its first trailer. An erotic drama, based on E L James best seller of the same name, Fifty Shades of Grey has successfully made a place in the audience's wit across the world.
The trailer of the film that got out on July 27 recently, has crossed a whooping 36.4m views on YouTube since its release. According to the report in Hollywood Reporter, the trailer of the film has anointed itself with the accolade of being the most viewed trailer of 2014 after less than one week of release.
And with such a great effect, the trailer of Fifty Shades of Grey seems to be surpassing the record set by films like Teenage Mutant Ninja Turtles, which garnered 31m views at the end of March, as well as Godzilla and Transformers: Age of Extinction, which both earned 26.3m views earlier in the year.
Crediting more praise to the achievement is the fact that it was named the most popular of the year on Facebook by Variety last week. Going by the authentication, the trailer generated around 1.2m Faceboook likes, shares and comments in just 24 hours of its release.
The film starring Jamie Dornan and Dakota Johnson built the perfect mystery with the trailer; Fifty Shades of Grey has emerged as a concoction of the entire dark world of sexual fantasies of the male lead, Christian Grey.
The trailer opens discovering a suave and intimidating gentleman, Christian Grey, played by Jamie Dornan who has got infatuation for Anastasia Steele (Dakota Johnson), a literature student who turns to his office to interview him. As she gets in and has her first glance at the man, she couldn't resist but finds him uber tempting and slowly realizes that she wants him.
A story of mystery and a quest of revealing all the hidden sexual desires of wealthy Mr. Christian Grey, 'Fifty Shades of Grey' successfully intrigue the audience.
Directed by Sam Taylor-Johnson, and produced by Michael De Luca, Dana Brunetti and E. L. James; Fifty shades of Grey stars James Dornan and Dakota Johnson in lead roles.
Watch the trailer here…    
The trailer also evenly unwraps how the pretty-innocent Ana becomes a soft target of a man who surely loves him but in his own ways. Fifty Shades of Grey is arousing, enticing and mystifying too.
A sure shot entertainer is going to hit the screens the coming Valentines' Day!