Follow us on New Delhi: Marriage is possibly the most sacred, longest standing, conventional ritual of human history. Irrespective of geography, religion, cast and culture it has been practiced by all.
The concept of love and romance has been subject of many films. The idea ultimately takes the hero and heroine to the wedding hall.
Celebs, most particularly actors get to play family on-screen many a times. Few of them get to marry their fictional soul-mates in the movies. But when it comes to finding the love in real life it's really a difficult task.
Many celebrities meet, fall in love, break up and move on with their life every year. But few find their soul-mates and decide to tie an eternal sacred bond of marriage.
The year 2014 saw many Hollywood honchos tie the knot.
Many celebrated couples found their better halves and decided to take a vow to stay together for life. From Angelina Jolie to Kim Kardashian many decided to walk down the aisle and have their dream wedding this year.
Here we take a look at Hollywood icons who exchanged their wedding vows this year.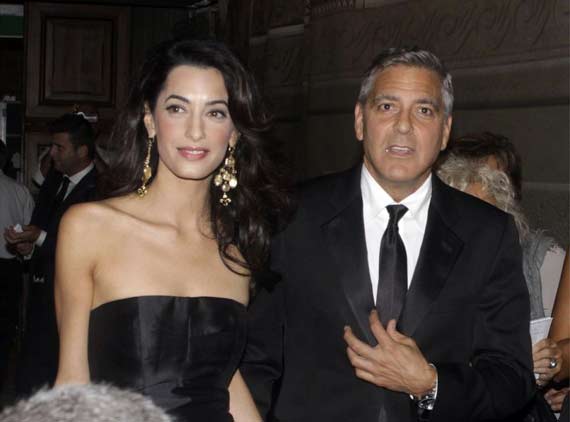 George Clooney and Amal Alamuddin
George Clooney was considered as one of the most eligible bachelors around the world. On September 27, 2014 he decided to crush the dreams of his millions of female fans when he married Britrish lawyer Amal Alamuddin.
The lavish wedding ceremony was attended by close family friends and many Hollywood celebrities. The wedding vows were ministered by former Mayor of Rome and Clooney's friend Walter Veltroni. It was the second marriage of George Clonney.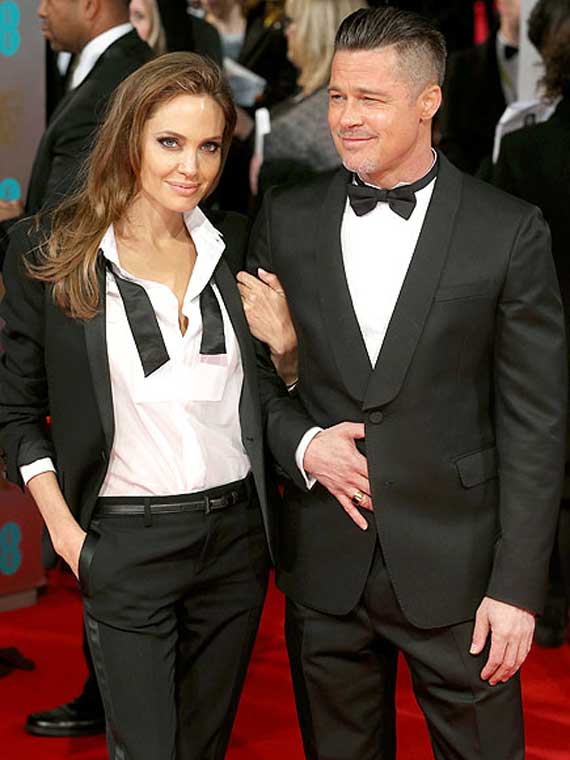 Angelina Jolie and Brad pitt
The superstar couple had been dating for more than 8 years before they decided to tie the knot. The couple met on the sets of 'Mr. & Mrs. Smith' and has been together ever since.
Angelina Jolie and Brad Pitt, popularly called as Brangelina got married in Château Miraval, France on August 23, 2015. The hush-hush affair was attended by only close friends and family.
 
The super celebrity couple has 6 children together, 3 adopted and 3 biological.  
This was the second marriage of Pitt and third of Angelina.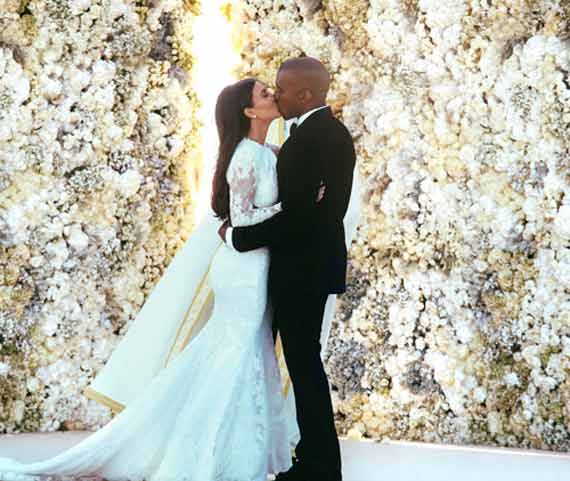 Kim Kardashian and Kayne West
Reality TV star Kim Kardashian and rapper Kayne West had been dating for more than 2 years before getting engaged on Kim's 33rd birthday i.e., October 21 in 2013. The actress gave birth to her daughter North West in June 2013.
On May 24 2014 the star couple Kim Kardashian and Kanye West said 'I Do' at Florence's imposing 16th-century Belvedere Fort.
Jodie Foster and Alexandra Hedison
After being together for 15 years with partner Cydney Bernard, Jodie Foster broke up with him in 2008. At Golden Globe Awards ceremony Foster acknowledged that she is homosexual without using the word gay or lesbian.
The Oscar winner actress got married with her more than a year old girlfriend Alexandra Hedison in April. The ceremony was attended by only close friends and family.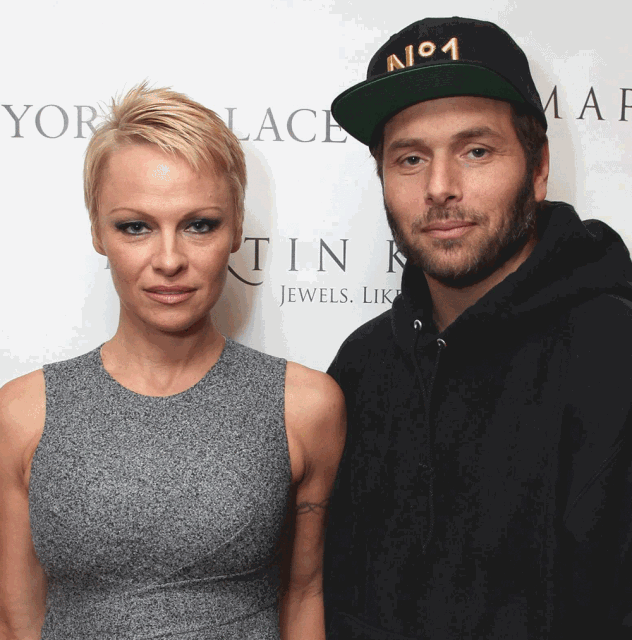 Pamela Anderson and Rick Salomon
One of the most controversial couple has married twice and separated as many times. The couple were married on October 6, 2007 and divorced on March 23, 2008.
Former Playboy model Anderson married the famous poker player Rick Soloman again in 2014. They married in January and on July 3rd she filed for divorce.