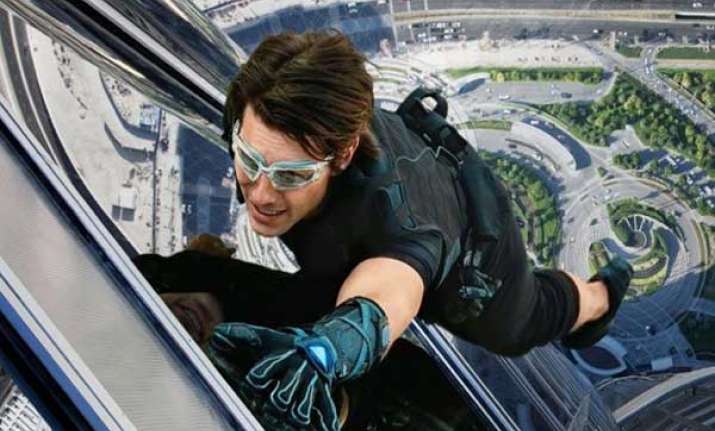 London, Dec 29 : Actor Tom Cruise says with years of experience behind him, he can confidently do the action stunts himself.
The 50-year-old made his debut in Hollywood with 1981 movie "Taps" and went on to star in many action flicks like "Mission Impossible" series, "Ghost Protocol", "Minority Report" and "The War Of The Worlds".
All the years in industry has helped him and being an actor he believes in giving his 100 percent to the character, reports dailymail.co.uk.
"People do say no, but as an actor you bring everything, physically and emotionally, to a character," Cruise said on a British chat show.
"I'm able to do them (stunts). I've trained for 30 years doing things like that," he added.
Cruise does accept that stunts do go wrong sometimes.
"I don't get scared. It's quite technical but sometimes things go wrong," he said.