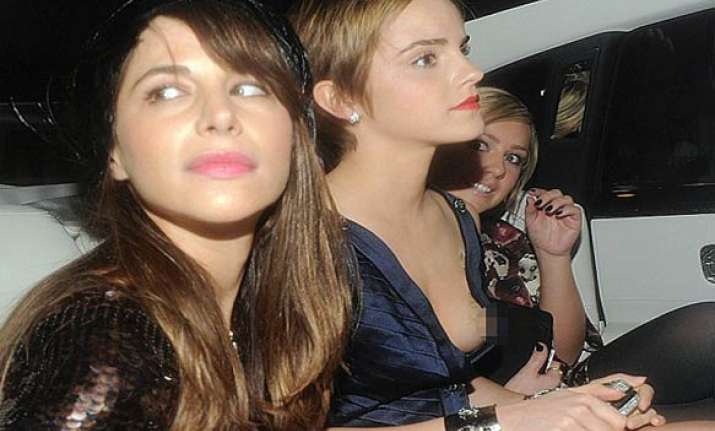 London: Harry Potter star Emma Watson suffered a wardrobe malfunction while going to a pre-BAFTAs party on Sunday night.
Watson was wearing a short navy blue silk dress with plunging neckline when the tape got loose and the 20-year-old actress, who is worth an estimated £19 million, exposed more than she had intended, reports the Daily Mail.
Watson's daring costume is the latest sign that the star is keen to distance herself from her role as the uptight and nerdy trainee wizard Hermione Granger, which has turned her into a household name.
Harry Potter is being awarded a special BAFTA prize for Outstanding British Contribution to Cinema.