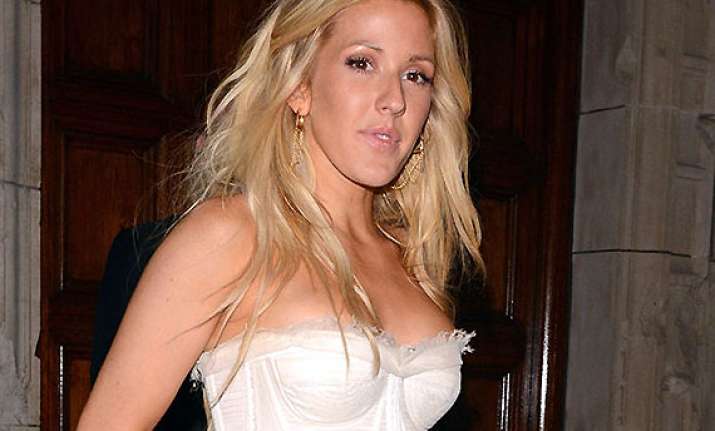 London: Singer Ellie Goulding is flaunting a curvaceous figure these days and she insists she hasn't gone under the knife for it as she is "petrified" of surgical cosmetic procedures.
The "Burn" hitmaker says her right curves are a result of altering her "obsessive" exercise regime and going vegetarian, reports femalefirst.co.uk.
There were rumours doing the rounds that Goulding had sought a breast enhancement surgery, but when asked about it, she told Glamour magazine: "I'm petrified of anything like that. My friends will think that's hilarious.
"I ran every day for seven months, maybe too obsessively, and when I stopped I became curvier. My b**bs look bigger because my waist is smaller. People underestimate how you can shape your body.
"Since I stopped eating meat and fish, my body is better than ever."
Goulding believes her vegetarian diet has helped her feel healthier and calmer.
"I feel calmer, clean, although I drink and smoke. And - touch wood - I never get ill on tour anymore. And it's always hectic," she said.