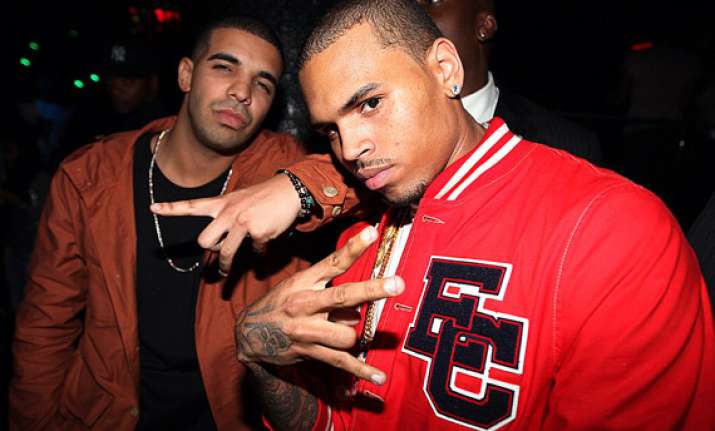 Los Angeles: Music stars Drake and Chris Brown, who had a bar brawl back in 2012, have been working closely together in a recording studio.
The news came in after a photograph was uploaded on social networking site Instagram.
There are no details about when or where exactly was the photograph clicked, but the two stars are seen standing side by side with a few other friends, while Brown appears to be singing to Drake. The pair seem to be working intently with each other and there isn't any indication of any bad blood between them, reports contactmusic.com.
When the "Hold on where going home" rapper was asked about the picture, he said: "I'd rather not comment on it.
However, the person who tweeted the photograph, had captioned it: "Chris Brown, Drake & Karrueche just walked out of the studio together, said goodbyes, Drake left, then Chris left in his viper w/ Karrueche."
Drake and Brown had a violent bar brawl, said to be in connection with Rihanna, in 2012 in New York. They had reportedly buried the hatchet in October 2013 when Brown shared a surprising Facebook post that read" "Hangin with Drake in the studio."
It is speculated that the latest picture may be of October 2013 since no music collaboration of the duo has emerged as of yet.