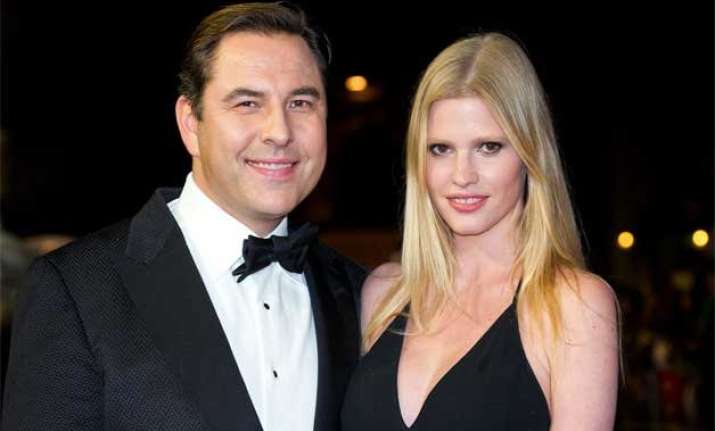 London: Comedian David Walliams and his wife and model Lara Stone are set to get divorced, reports mirror.co.uk, citing Dutch media.
The supermodel has told friends she is "never going back" and is set to finalise their split in the coming weeks.
"Lara has no intention of returning and will sign her divorce papers soon. She has been telling people she is never going back. As far as she is concerned the marriage is finished. They're both devastated that they haven't been able to make it work," Stone's friend has been quoted as saying.
Williams and Stone share a two-year-old son Alfred, and have told friends they want to do what is best for him.
Stone took her son Alfred and the couple's dog Bert with her when she left their north London home.
She has been holed up with friends in the capital after injuring her foot, while the comedian has been putting on a brave face by continuing with his hectic work schedule.
He will return to the small screen next month for "Britain's Got Talent" and has already signed up for the show's tenth series.
Williams, who has previously suffered from depression, has surrounded himself with friends, including fellow comedy star Catherine Tate.
"David has been trying to keep busy as much as possible, he is trying to not let this get the better of him. He often invites friends to the cinema and is making sure he doesn't have too much time on his own.
"One person who has really been there for him is Catherine. She split with her partner who she has a child with and she knows what David is going through," said a source.