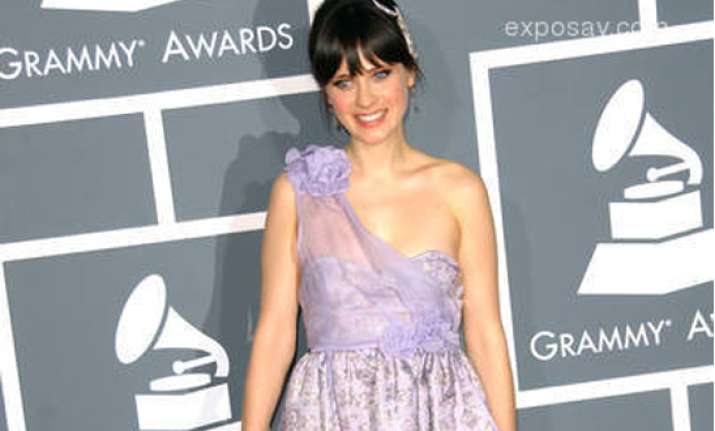 London, Dec 18: The nominations for the 69th annual Golden Globe Awards were announced Thursday. Zoey Deschanel, star of the Fox comedy "New Girl," received a nod as Best Actress in a Comedy and is still shocked.

"Going through my head?" questioned Deschanel. "I mean, I'm speechless. Like I didn't expect it. I already think that we all feel very lucky that we get to be on such a wonderful show. So, we get to collaborate with such great people. And I mean I love, I love my job so much. So that alone is like reward enough. But then to be recognized like this is I mean huge. It's so exciting."

The show also received nod in the Best Television Series: Comedy or Musical. The cast might have an on-set drink in honor of the big news. "We just got a bottle of champagne," said actor Jake Johnson.

"So maybe later on towards the last scene we might pop that."

"You can't say we that we drink at work." Quipped Deschanel.

"I meant after the last scene." quipped Johnson, correcting himself.

With drinks and dinner, the Globes are a laid-back affair for Hollywood's elite compared to the Oscars.

The show turned a bit touchy last year as host Ricky Gervais repeatedly made sharp wisecracks about stars and the Hollywood Foreign Press Association, a group of about 85 entertainment reporters for overseas outlets that presents the Globes.

But Gervais helped give the show a TV ratings boost, and he's been invited back as host for a third-straight year.

Five-time Academy Award and Globe nominee Morgan Freeman - who won the Supporting Actor Oscar for "Million Dollar Baby" and a Best Actor Globe for "Driving Miss Daisy" will receive the group's Cecil B. DeMille Award for lifetime achievement at the ceremony on 2012 January.