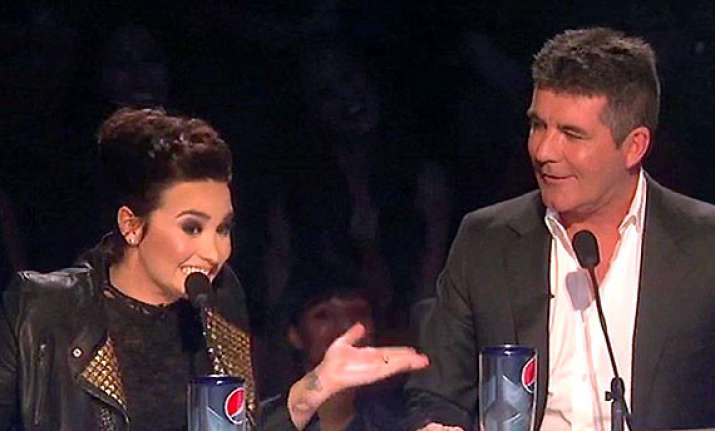 Los Angeles: Singer Demi Lovato says that more talented contestants come for US singing reality show "The X Factor" when judge Simon Cowell is not there.
Cowell, who shares the judging panel with Lovato, Paulina Rubio and Kelly Rowland, was at the receiving end of the comment from the singer when he turned up late for one of the auditions.
Incidentally, a lot of good contestants came during his absence on "The X Factor", which airs on channel BIG CBS LOVE.
"It's just me or is the talent better when Simon's not there," Lovato remarked during an episode, read a statement from the channel.
Cowell was speechless after the comment.
Rowland added to Lovato's comment by telling Cowell: "I think you may have just learnt your lesson, never to be late again."