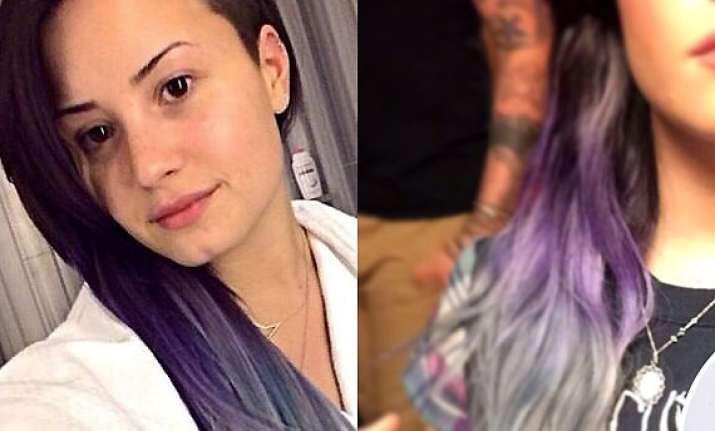 Los Angeles: Singer Demi Lovato has transformed her look once again by dying her hair in a combination of lavender and grey ombre.
The 21-year-old has added to her long list of rainbow-hued hairdos by transforming her tresses into an a unique combination, reports contactmusic.com.
Perhaps taking cues from Kelly Osbourne, the chameleon-like star surprised fans by coming up with a shade she hasn't tried before.
Sharing a series of snapshots of the look on Twitter, Lovato teased her new hair colour to her followers ahead of her appearance on NBC's 'Seth Meyers' show.
Making a tongue-in-cheek reference to two of her most popular song titles, she tweeted: ''Lavender/silver ombre. I know I said I was gonna give my hair a break but.. I #REALLYDONTCARE (sic)''
This year alone the "Neon Lights" hitmaker has sported a brunette, blond ombre look, also experimented with a half-shaved head and boasted neon pink hair.