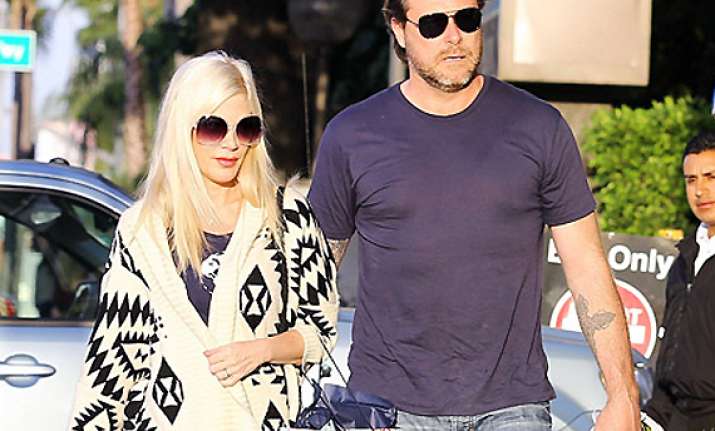 Los Angeles: Reality TV star Dean McDermott splashed out on a stunning vintage ring as an eighth wedding anniversary gift to his wife and actress Tori Spelling.
The reality TV star, who is currently fighting to save his marriage after admitting cheating on Tori last year, bought her a hand-engraved, renaissance-inspired ring, set in 18-carat gold with pear-shaped sapphires, reports contactmusic.com.
The ring has square-cut rubies and greenish yellow peridots, bought from celebrity jeweller Neil Lane. McDermott wanted a "meaningful" present for his wife on the eighth wedding anniversary.
"Dean wanted to keep tradition and celebrate their anniversary and love story with a very special, beautiful ring set in gold and this one is really cool with lots of colour," said Lane.
"He loved the multi-colour and he wanted gems. It's very stylish and different. He wanted to get a really special jewel, something meaningful- he wanted to show up for Tori with a beautiful ring," he added.
McDermott, who buys a ring for Tori every anniversary, was delighted his choice was a hit with his spouse.
"Dean seemed really excited to give her the ring. And he texted me and said Tori was thrilled, that she loved it. He said it was her favourite ring of all the years," said Lane.