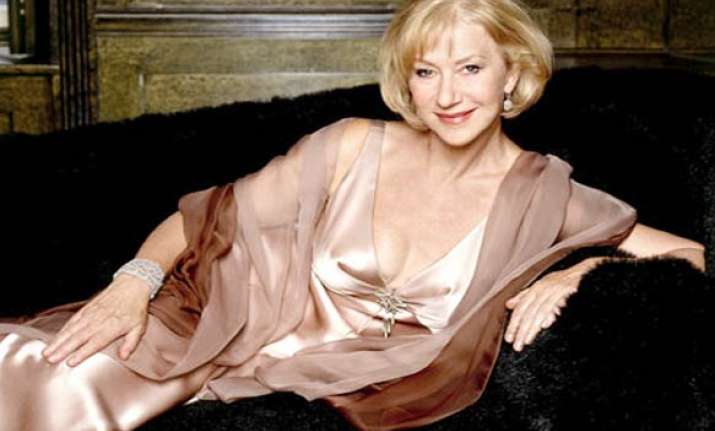 London: Veteran actress Dame Helen Mirren has revealed why she has never had children.
The Oscar winner, who has been married to American film director Taylor Hackford for 13 years, says she is happier 'without encumbrance'.
"I always did - and still do - value my freedom too highly," the Daily Express quoted her as telling Saga magazine.
"There were men in my life with whom I would like to have had children - this lovely little thing as a memory of this or that relationship.
"But children grow up and become emotional attachments. They don't want to see you and they behave like I behaved as a teenager.
"So no thank you, I just want to be 'me'. There is something wonderful about knowing I can do what I choose, work commitments notwithstanding, without encumbrance," she added.