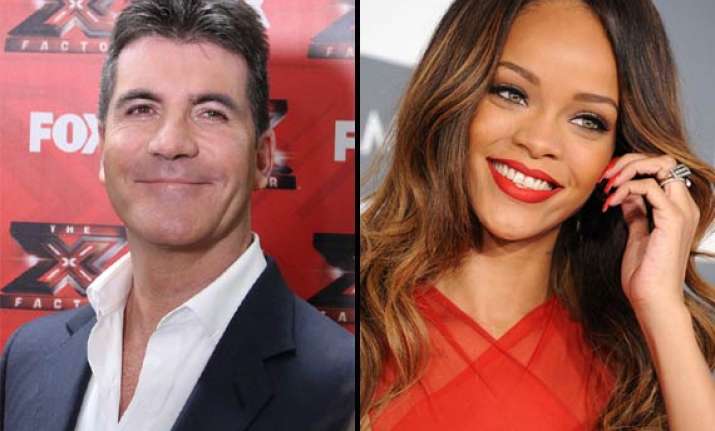 Los Angeles, March 26 (IANS) Music mogul is trying his best to get singer Rihanna on board as the fourth judge on his popular reality show "The X Factor".
The 54-year-old has drawn up a hit-list of attractive girls he wants on board and the singer is his favourite, reports dailystar.co.uk.
Rihanna sparked rumours of a secret meeting with Cowell after flying into London recently.
Cowell believes the 26-year-old artist will add an edge to his show, and he is determined to put the ITV show back at the top of the ratings.
Cowell also believes that having both Rihanna and Cheryl Cole, 30, on the panel would make it a great line-up.
Other candidates include Joss Stone, 26, Ellie Goulding, 27, Mel B, 38, and Black Eyed Peas star Fergie, 38.
The other judge apart from Cowell and Cheryl is Louis Walsh.