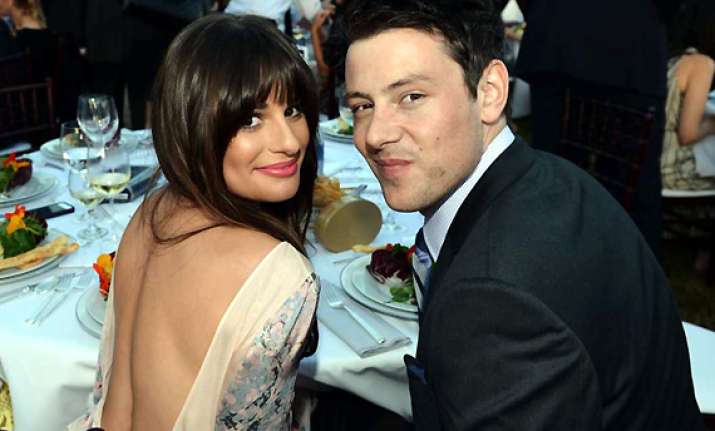 Los Angeles: Actress Lea Michele has sung for actor Cory Monteith's tribute episode on musical TV drama "Glee".
Michele has been joined by Chris Colfer in the homage, which is set to the tune of Bob Dylan's "Make you feel my love". The episode will go on air next week in the US, reports contactmusic.com.
Producers have decided to kill Monteith's character Finn Hudson and the episode, which airs in the US Oct 10, will see his grief-stricken fellow "Glee" club members come to terms with his death.
Monteith was found dead in his hotel room in Vancouver July 13. The actor died from an overdose of a mix of alcohol and heroin.