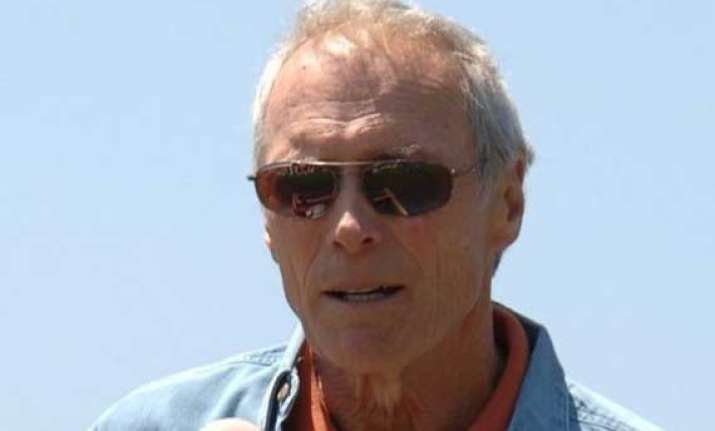 London: Actor-director Clint Eastwood saved a man from choking to death by performing the Heimlich manoeuvre on him.
The 83-year-old jumped into action and performed the Heimlich manoeuvre on Steve John, the executive director of Pro-Am, when a piece of cheese got lodged in his throat at a dinner honouring volunteers at the AT&T Pebble Beach National Pro-Am golfing tournament in California, reports contactmusic.com.
''I saw that look in his eyes and saw that look of panic people have when they see their life passing before their eyes," said Eastwood.
''It looked bad...I gave him three good jolts and that got it out. And then I made him drink a big glass of water with a bunch of lemon squeezed in it," he added.